Kaip ištrinti skelbimą pardavus prekę
Kartais namai tampa nebemieli, šalti, svetimi, nors, atrodo, niekas nepasikeitė. Baldai tie patys, žmonės tie patys, o ir jūs tas pats. Namie kartais atsiranda visiškai nereikalingų daiktų, kurie, net nepamenat kaip pas jus atsirado, nors, galbūt, visad čia ir buvo, o jaukumo neprideda.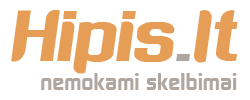 Tokiais daiktais galima greitai atsikratyti ir be jokios sąžinės graužaties ar minties, kad darote klaidą. Pasinaudojus internetiniais skelbimų portalais, jūsų daiktai greit paliks namus ir papildomai pastorins piniginę. Įkėlus skelbimą (pasirinkus kategoriją, aprašius jį, pažymėjus geriausias savybes bei trūkumus, realiai įvertinus jo vertę), praėjus daugiau ar mažiau laiko, dažniausiai, atsiranda pirkėjas, kuris preke susidomės. Susidomėjus nebūtinai šį jūsų daiktą iškart ir nupirks, bet jei jau taip nutiks, skelbimą reiks ištrint, kad be reikalo neklaidinti kitų žmonių, kurie, galbūt, jau seniai pasinėrę į paieškas ir neranda būtent tokio daikto, kokį siūlėte jūs. Neišėmus parduoto daikto skelbimą, gaišite ne tik kitų laiką, bet ir savo, atsakinėdami į skambučius ar elektroninius laiškus. Kyla klausimas, kaip ištrinti nemokamą skelbimą, jei pardavėte prekę? Galima paaiškinti keliais paprastais žingsniais: įeiti į skelbimų portalą, į kurį įkėlėte savo skelbimą, prisijungti prie savo paskyros ir prie norimo skelbimo paspausti pašalinimo mygtuką. Šitaip paprastai, be jokio vargo ar sudėtingų procedūrų, kiekvienas, net ir ne itin sutariantis su šiuolaikinėmis technologijomis, gali ištrinti nebereikalingą skelbimą.
Reikia naudotis šių dienų technologijomis, kurios lengvina gyvenimą ir be jokių didelių pastangų galima atlikti didelius darbus, mainus ir derybas, kurie ne tik neša pelną, bet ir sprendžia kai kurias problemas kaip šiuo atveju- nereikalingų daiktų pardavimą, kas atnešė naudą abejoms mainuose dalyvaujančioms pusėms.